暖通空调专业委员会简介
主任委员/孙敏生
北京市建筑设计研究院(集团)有限公司顾问总工程师
北京土木建筑学会暖通空调专业委员会由北京地区主要设计企业、大专院校、科研院所,以及其他相关单位的暖通空调专业技术负责人、业务骨干人员组成,目前拥有委员单位30余家,个人会员百人以上。
暖通空调专业委员会主要开展以下学术活动:
1. 定期组织专题讲座(每年4-6次),贯彻国家节能减排方针政策,宣传介绍暖通空调专业新标准、新规范、新技术,促进从业人员技术水平的不断提高;
2. 根据全国暖通空调学会的要求和其他需求,组织专业学术会议、技术论坛等活动,通过信息交流,推进行业技术进步;
3. 协助组织各委员单位参加全国暖通空调学会组织的学术年会、论文征集、优秀设计评选等活动。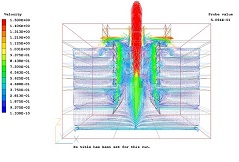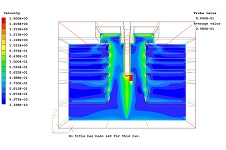 Heating, Ventilation and Air-conditioning Committee
Chairman of Committee / Sun Minsheng
Consultant Chief Engineer of Beijing Institute of Architectural Design Co., Ltd
Heating Ventilation and Air-conditioning (HVAC) Committee of the Civil Engineering Architectural Society of Beijing is composed of HVAC technical directors and key business members of major design enterprises, universities and colleges, scientific research institutions and other related units in Beijing. Presently, the committee has more than 30 committee members and more than one hundred individual members.
The HVAC Committee mainly conducts the following academic activities:
1. Regularly organize seminar (4-6 times a year) to implement national policy of energy conservation and emission reduction; popularize HVAC new standard, regulation and technology and promote continuous technological improvement of practitioners;
2. Organize professional academic conference, technical forum and other activities according to requirements and other demands of national HVAC committee to promote technological advance via exchanging information;
3. Assist in coordinating and organizing committee members to participate in annual academic conference, collection of essays and evaluation and selection of excellent design organized by national HVAC committee.